Pass the word: Your broker's
fee really is negotiable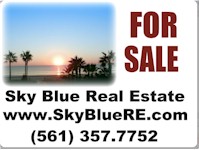 Call us, email us or contact us today for more details. We are licensed Florida Real Estate Agents. Our license requires us to follow the strict Realtor code of ethics use our services with confidence.

| | |
| --- | --- |
| | Detailed Analytics and Comparative Market Analysis on Your Home and Your Area |
| | Open House Representation |
| | Review Contracts |
| | Contract Negotiation (CNE Certified) |
| | Inspection Representation |
| | Closing Coordination and Representation |
| | Final Walkthrough Representation |
| | Work With A Realtor |
| | Written Promises |
| | Attractive Yard Sign (If Allowed) |
| | Electronic Monitoring of Realtor Access |
| | Extensive Web Presence and Marketing including You Tube. |
We only work as single agents.

Many Real Estate Agents work as Transaction Brokers which means they pledge loyalty to the transaction not to you.

As Single Agents working for you we promise
1.
We will deal honestly and fairly with you
2. We will pledge our loyalty only to you.
3. We will keep your information confidential
4. We will be obedient to your instructions
5. We will always provide full disclosure
6. We will account for all funds
7. We will use skill, care and diligence in the transaction
8. We will present all offers in a timely manner
9. We will disclose all known facts that materially affect the value of property
and are not readily observable.
All listings are listed on the Palm Beach County MLS and are offered with the Smart Seller Option which allows you to reduce the fee if you provide the buyer.